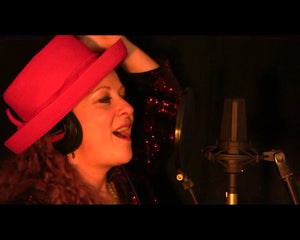 Carlee Smith
Jazz & Blues
Yesterday I said Good-bye
In 2003, Carlee put together a band; and produced an album of original songs with a Jazz, Funk & Fusion Style. It put her creativity to the test, with inspiration from Jay Koder, Jennifer  Eland, and others.
Jennifer & Carlee wrote and produced the title track for the album- Yesterday I Said Good-Bye
Downloads are available on this page. Full CD is available for purchase here.
Burin' Carl Smith and the Natural gas Company
Originally released in 1980 on short-lived Oregon label 'Match Box Recordings', 'Burnin'' is the only album recorded by Portland jazz/funk band Carl Smith And The Natural Gas Company.

At the time of the release of this album, Carl Smith's band had already been performing for almost two decades, starting out as the 'Carl Smith Orchestra' in 1959, fusing 40s and 50s big band styles with rock'n'roll, before gradually morphing into the more compact jazz / funk influenced outfit you can hear on Burnin'.
Available May 29 at Music Millenium
Available for pre order now from the Albina Music Trust